Hot dogs, hamburgers and Budweiser are great, but you can celebrate America this weekend without ever leaving your couch. Some might even argue that makes you more American. Here are five shows you can binge watch this weekend that will make you salute the television screen:
1. Parks and Recreation (Netflix) 

Parks and Rec is #1, just like America. It really doesn't get more patriotic than Ron Swanson and Leslie Knope battling over the issues in their small Indiana town that usually reflect national debates like obesity, sex education, political scandals and government bailouts.
None of that stuff sounds particularly funny, but that's just how good this show is.
2. The Americans (Amazon Prime)
Following up the hilarity of Parks is drama The Americans. It's a bit of a misnomer, because the main characters are actually (shh) Russian spies in 1981,  living undercover in the United States for 15 years. While pretending to be a normal American family, they struggle with thinking, "USA … might be a-OK" and following the orders of Mother Russia. Oh, and their neighbor is an FBI agent.
While watching, double fist a Budweiser and a White Russian and let the Cold War tensions ensue.
3. The West Wing (Netflix)
If you're feeling a little disillusioned with politics as they stand today, Aaron Sorkin's political dramedy is the patriotic show for you. It was a television powerhouse in the early 2000s with its roster of intelligent, funny and hard-working people who actually cared about making a difference — and actually did it.
Although if you want to see people standing around doing nothing, CSPAN will always be there for you.
4. 11.22.63 (Hulu)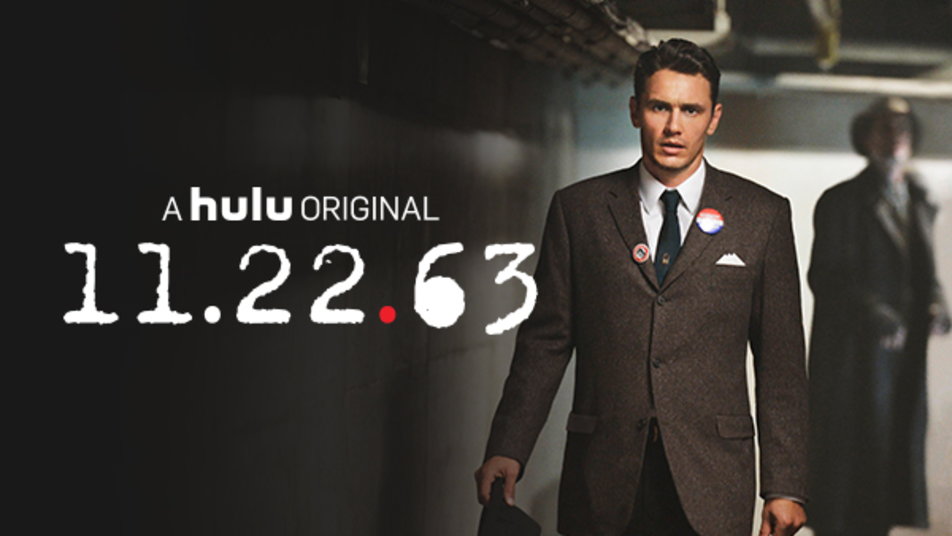 "From the mind of James Franco" is usually a term that comes before some truly questionable television watching. But this time, it comes alongside the minds of J. J. Abrams and Stephen King, so it's a safer bet for this weekend. And, as an eight-part series, you could definitely finish it in a few days. 
This series plays very seriously with the job interview question of, 'what would you do if you had the power to change history?'
Jake Epping (James Franco) is an ordinary high school teacher who is given the mission to traveling back in time to prevent the assassination of President John F. Kennedy on November 22, 1963. So of course, this is fraught with peril, very stylish clothes and cool cars. Basically if Mad Men and the History Channel had a baby. 
5. Turn (Netflix)
Turn is the little historical drama that could. It's one of those shows I found almost by accident, but ended up stealing my heart. It has everything a good historical drama should — character's facing impossible choices that will have century-long ramifications, families and lovers being torn apart (possibly even literally) and of course, heaving bosoms in corsets.
The story takes place during the Revolutionary War, and revolves around Abe Woodhull, a young farmer rocking a man bun 240 years before it was cool, who is [from Wikipedia] "torn between loyalty to his Tory background and respect for those who fight for the Patriot cause. Living on British-occupied Long Island, Abe joins a group of his childhood friends to form what becomes known as the Culper Ring, a spy network charged with sniffing out British military strategy."
As a bonus, these shows aren't exactly under the umbrella of patriotic (unless you enjoy your patriotism with a relish of cynicism), but deserve your July 4th weekend binge-watching nonetheless: Veep (HBO Go, Amazon Prime), House of Cards (Netflix), American Dad (Netflix), Alpha House (Amazon Prime) and Mr. Robot (Amazon Prime).